Board of Directors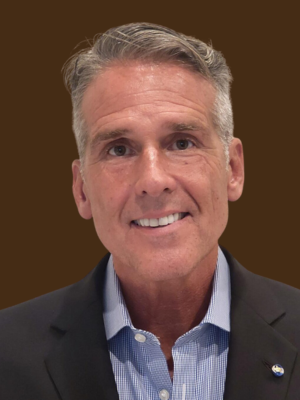 Daniel McClory
Executive Chairman and Director
Mr. McClory has also served as Executive Chairman and a member of the board of directors of Brera Holdings PLC (Nasdaq: BREA) since July 2022. Mr. McClory is a co-founder and has been the Chief Executive Officer and Chairman of Boustead & Company Limited, a non-bank financial institution since July 2016. He has also been at its wholly owned subsidiary Boustead Securities, LLC, and served as the Managing Director, Head of Equity Capital Markets, and Head of China since July 2016. Prior to working at Boustead, Mr. McClory held Managing Director positions at Bonwick Capital Partners, LLC, Burnham Securities Inc., and Hunter Wise Financial Group, LLC between May 2003, and July 2016. Mr. McClory's teams have ranked in the Top Ten of League Tables for placement agents, won "Deal of the Year" at the M&A Advisor Awards, and completed IPOs and transactions for clients listed on Nasdaq, the NYSE, the London Stock Exchange, Toronto Stock Exchange, the Stock Exchange of Hong Kong, and the Irish Stock Exchange. Mr. McClory serves on the boards of the USA Track & Field Foundation, the Eastern Michigan University Champions Advisory Board, the American Foundation of Savoy Orders, and the Alder Foundation, where he listed the first-ever foreign-funded, venture philanthropy-backed IPO on Bovespa's Social Stock Exchange in Brazil. Mr. McClory earned a bachelor's degree in English and a master's degree in Language and International Trade from Eastern Michigan University. In 2010, Eastern Michigan University awarded Mr. McClory an honorary Doctor of Public Service degree.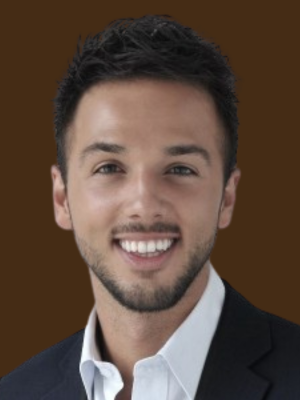 Alberto Libanori
Board Director
Since April 2022, Dr. Libanori has served as a Senior Advisor of Boustead & Company Limited. Dr. Libanori has also been a member of the board of directors for Mainz Biomed N.V. (Nasdaq: MYNZ) since November 2021 and Brera Holdings PLC (Nasdaq: BREA) since July 2022. Previously, Dr. Libanori founded and helped with the strategic exits of a number of technology start-ups, including Atelier Mnemist SAS and Cutech, which was acquired by Symrise. He also has 10 years work experience at the science-business interface in venture capital, business development & licensing, M&A, and IPOs, focusing on life sciences, med-tech, and cosmeceuticals, working with L'Oréal Research and Innovation, M-Ventures, and Novartis Venture Funds. Dr. Libanori has published more than 30 peer-reviewed articles in journals, including Nature Electronics, Advanced Materials, and ACS Nano, and holds two patents. Dr. Libanori holds a Ph.D. and MS in Bioengineering from UCLA, with a focus on wearable and implantable bioelectronics and biomaterials for regenerative medicine, an MPhil in Bioscience Enterprise from Cambridge University, and a bachelor's in Bimolecular Sciences (Hons) from St Andrews University. Dr. Libanori is fluent in English, French, Spanish, Mandarin Chinese, and Portuguese, alongside his native Italian.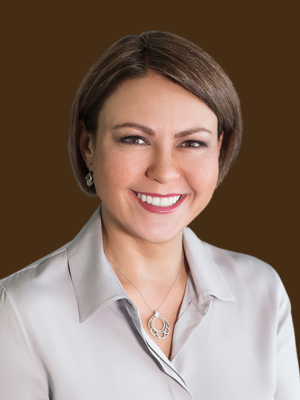 Nicole Holden
Board Director
Nicole Holden has been nominated to serve as a member of our board of directors effective as of the effective date of the registration statement of which this prospectus forms a part. Ms. Holden advises clients in matters involving SEC reporting, complex financial transactions, initial public offerings, acquisitions and divestiture accounting, restructuring, discontinued operations, and various technical accounting matters. Currently, Ms. Holden is the Audit Committee Chair for Mainz Biomed (NASDAQ: MYNZ). Ms. Holden served as an audit committee chair of Nerds On Site, Inc. (CSE: NERD) from 2018, shortly prior to its Initial Public Offering through 2023. She is currently the Vice President, Client Advisory in the Advisory Service practice for The Alliance Group. Ms. Holden was also an Assistant Controller for Enviva LP (NYSE: EVA). She was a Director in the Professional Practice for the Center for Audit Quality (The CAQ). She also served as a Senior Manager in the Office of Research and Analysis and Assistant Chief Auditor in the Office of the Chief Auditor for the Public Company Accounting Oversight Board (PCAOB). She was a Director of the Transaction Services practice at KPMG LLP. She also served as a Senior Manager in the Assurance practice at Stonefield Josephson, Inc. She was a Staff Accountant in the Corporate Finance division of the U.S. Securities and Exchange Commission (SEC). She also worked on the Internal Audit team for Computer Sciences Corp (NYSE: DXC). She began her career first as an Assurance associate for Arthur Andersen, then as an Assurance associate for Ernst & Young, LLP. Ms. Holden is a licensed Certified Public Accountant in Washington, DC (Active). She received a Master of Accounting from the American University, Kogod School of Business.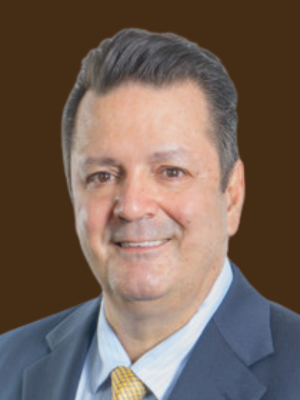 Pierre Galoppi
Board Director
Pierre Galoppi has been nominated to serve as a member of our board of directors effective as of the effective date of the registration statement of which this prospectus forms a part. Since June 2023, Mr. Galoppi has served as the Chief Executive Officer, Interim Chief Financial Officer, and a member of the board of directors of Brera Holdings PLC (Nasdaq: BREA). Mr. Galoppi has served as the Managing Director of 1st PMG Capital Corporation, which provides consulting services in the areas of capital markets entry, fundraising, strategic partnerships, mergers and acquisitions, and financial services, since February 2007. Through 1st PMG Capital Corporation, Mr. Galoppi has worked with a number of companies in the preparation of U.S. Securities and Exchange Commission registration statements, as well as the filings associated with their public listing requirements. Mr. Galoppi has more than 30 years of experience with strategic business and financial services across a number of industries in the mid-level capital markets segment, including natural resources, aviation, cybersecurity, telecommunications, tourism, and international marketing. Mr. Galoppi's transactional experience extends to Latin America, the Caribbean, Canada, Europe, and the United States. Mr. Galoppi earned a Bachelor of Commerce degree and a Master of Business Administration degree from Concordia University in Montreal, Canada.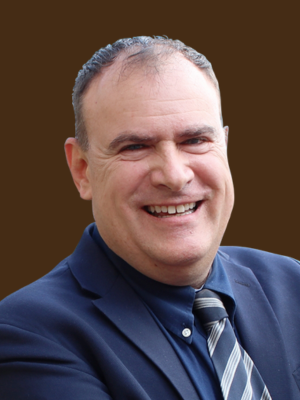 Dario Melpignano
Technology Advisor
Since 2007 Mr Melpignano is CEO and co-founder of Neosperience. He created the Neosperience Cloud application platform – starting from the development of the first apps with the launch of the iPhone 3G in Europe – for the creation of omnichannel services that innovate the Digital Experience.
Neosperience won the Red Herring Top 100 award first at European level and then worldwide, obtaining intemational recognition of Gartner Cool Vendor and winning QUID Innovation Italy awards and Gran Prix Publicity Italia.
In 2016 he co-founded Neosurance, a Neosperience insurtech spinoff, which in less than a year became a leading disruptor of the insurance world in Europe, obtaining a number of awards.
In 2017 he co-founded Bikevo, a sportech start-up dedicated to the training of amateur cyclists, and WizKey dedicated to the legaltech for the purchase and sale of credits integrated with blockchain.
In 2018, he embarked on an ambitious development path in the fusi on of empathy in technology through artificial intelligence. Neosperience was referenced by Gartner as one of the new pioneers of AI and indicated as the only European reference company, alongside Adobe, IBM and Microsoft.
On February 20, 2019, he debuted in Piazza Affari listing Neosperience in an IPO that recorded an increase of +38.6% on the first day.
During 2020, he accelerated the development of the Company with a series of acquisitions of software vendors, homogeneous in values and complementary in the offer, giving life to the national pole of digital solutions development. With the defeatcovid.org project, he gave the global community the first machine leaming model to help diagnose Covid-19, subsequently treasuring the experience with the launch of a Company business unit dedicated to healthtech.